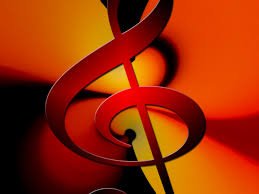 The children who participate want to give them a little of their joy, enthusiasm, desire to live and above all of their talent.
Congratulations to those who participated and thank you for stealing a smile and giving us the joy of enjoying as a family.
God bless you and thank God for everything …
Music ….. is and will be the joy of the soul.
TERCERO "A"
FATIMA VELASTEGUI "ALONE" Alan Walker
EVA MARTINA GARCIA LÓPEZ "FRIENDS" Marshmelo y Anne-Marie
TERCERO "B"
RAFAELA BAUTISTA . "I LEARNED FROM THEM" David Rees; Sub. English
DNOE GONZALEZ " EVERY BODY" Backstreet Boys
CUARTO "A"
MALU ALVAREZ "COPY CAT" Bellie Eilish
TABATHA VENEGAS "LEMON TREE" Fool's Garden
CUARTO "B"
ARIANA ANDRADE "The Beatles – Let it be
JAVIER CANDO "BILLIE JEAN" Michael Jackson
CUARTO "C"
LIA ISABELLA MENA "COME ON COME ON EVERY BODY "
QUINTO "A"
JOSE ZUÑIGA "DANCE MONKEY"
VICTORIA VALENTINA OCAÑA "FADED / ALAN WALKER"
NICOLAS ESPIN "LOST ON YOU" Lp.
QUINTO "B"
SCARLETH YUNGAN "I LOVE SEÑORITA"
JUAN PABLO FIALLOS "THUNDER"